Feb 1, 2021 10:48 AM Central
Heidi L Gammill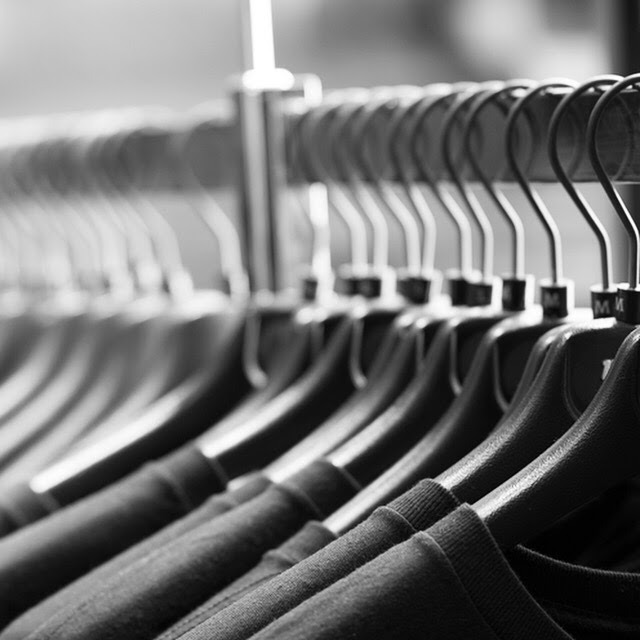 Cost Per Wear
After last week's blog, you Nesters gave me some great feedback. It sounds like many of you are in the throws of simplifying or capsulizing your wardrobe. Well done!
Having a capsule wardrobe, however, is not just about getting rid of clothes. It's about building a wardrobe that's functional and versatile with specific, basic pieces.
It takes patience to build a capsule wardrobe. One thing that has helped me is knowing what styles look good on me. For example, I love boat neck shirts. I find them comfortable, modest, and attractive. But boat neck shirts are not always in style. So, I may have to wait awhile before I find what I love. Or it could be that what I like is expensive.
That's when it is important to employ the "Cost Per Wear" formula (CPW). That's
Hard Cost ÷ Times Worn = Cost Per Wear
Many times, people buy things on the cheap. However, that usually means they are sacrificing quality for quantity. That's not the Nest Pretty way. I understand that part of the fun of shopping for a lot of people is 'getting the deal.' But by using the CPW formula when you are buying clothes, a deal will always be had. Let's break it down.
Cost Per Wear Analysis
The basic white shirt—a must-have in any capsule wardrobe. Consider these four examples: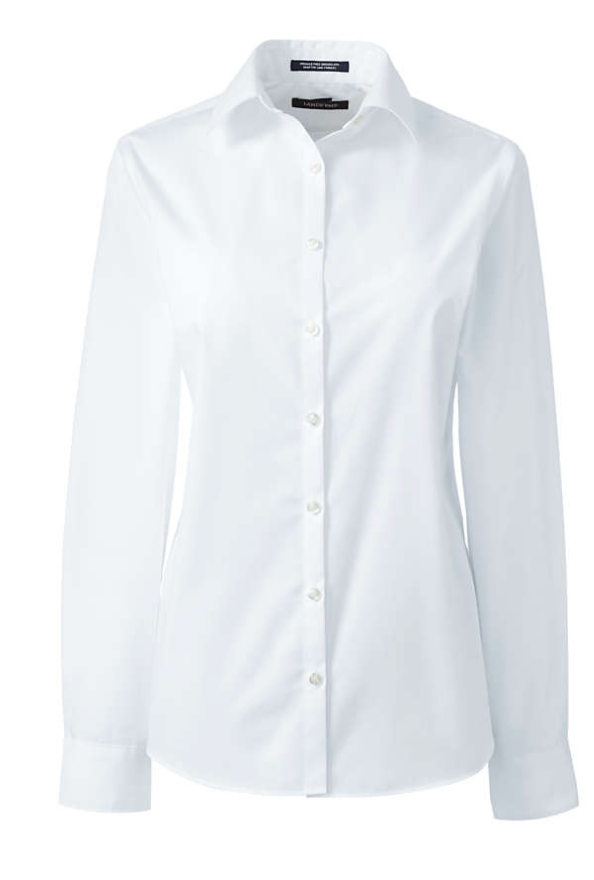 Land's End Women's Broadcloth shirt -- $30
---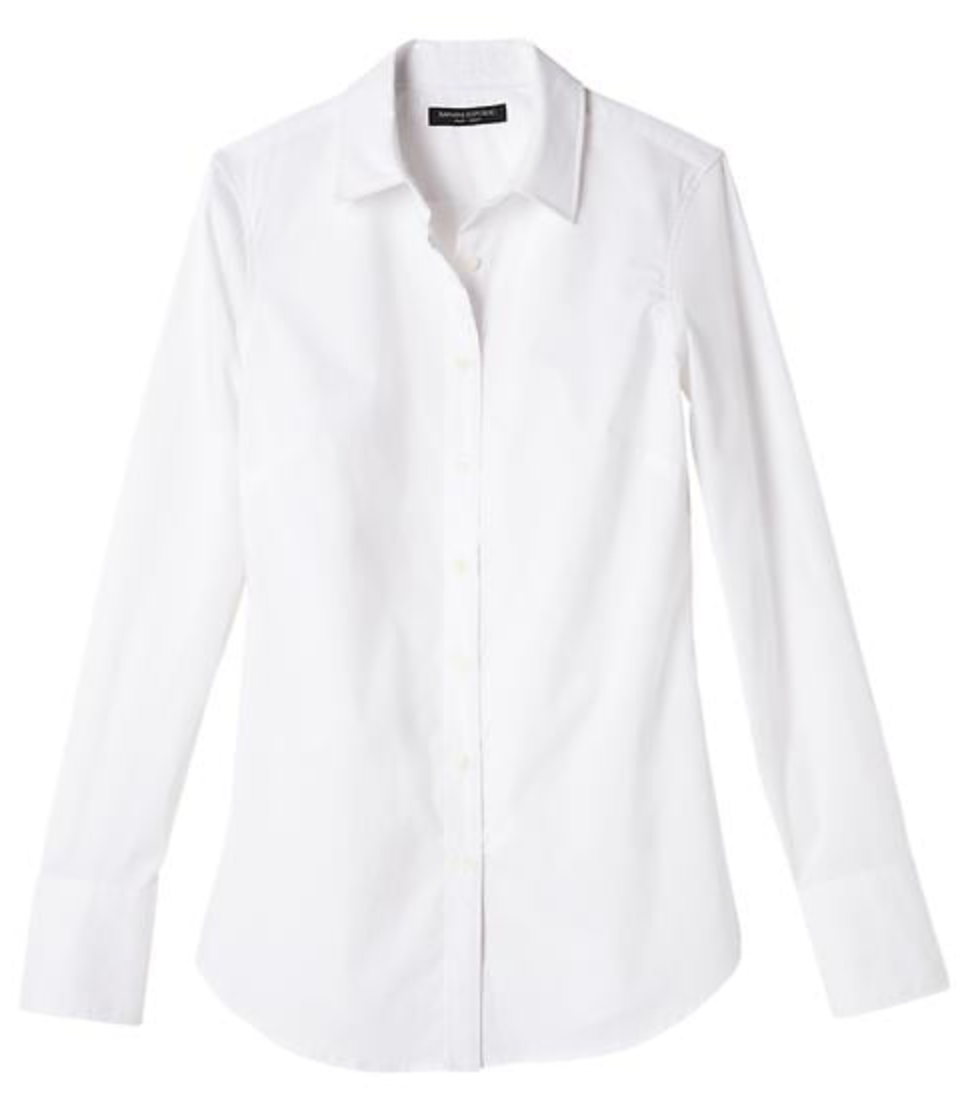 Banana Republic Riley Tailored-Fit Super Stretch -- $68
---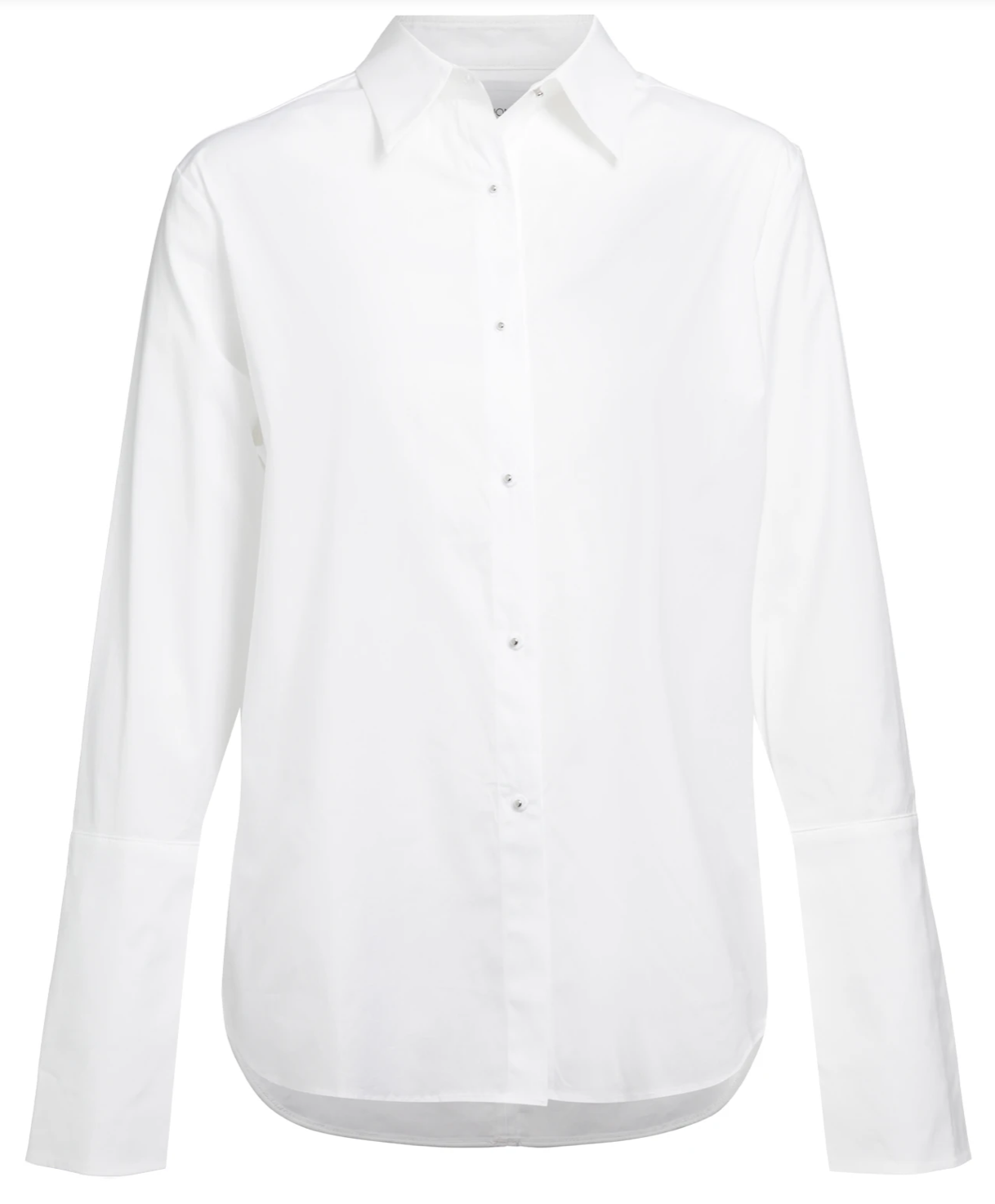 Misha Nonoo Husband Shirt -- $185
---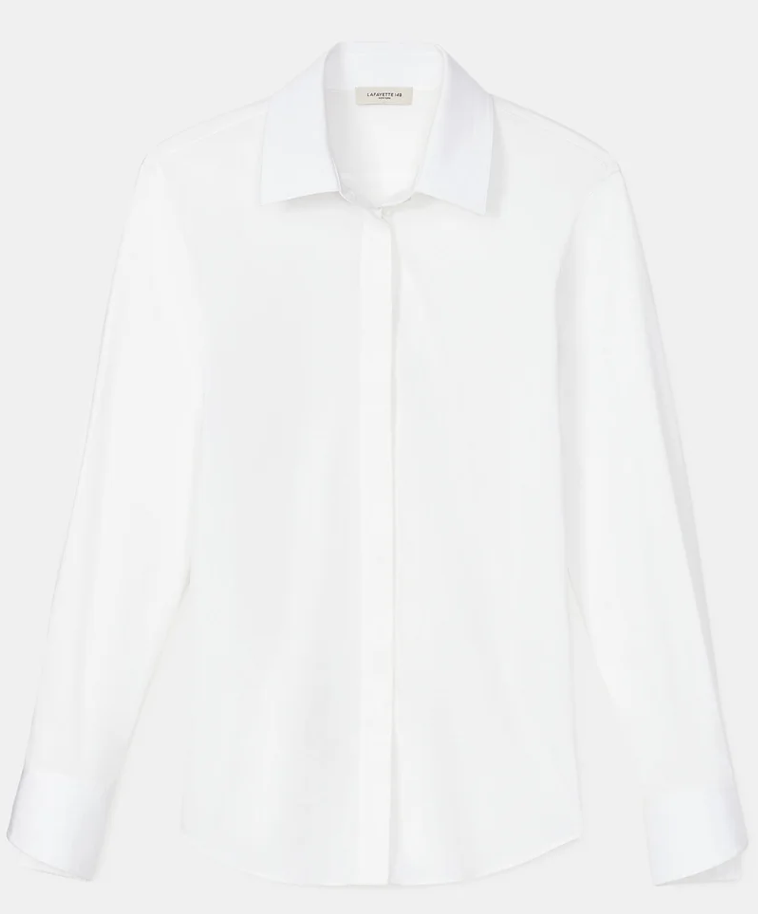 Lafayette Italian Stretch Agatha Shirt -- $440
---
At first, your eye might head straight to Land's End, since it is the least expensive and affordable. Or maybe you went right for Lafayette - expensive, designer, so it must be high quality.
Look at the same shirts with the fabric breakdown but without the price tags.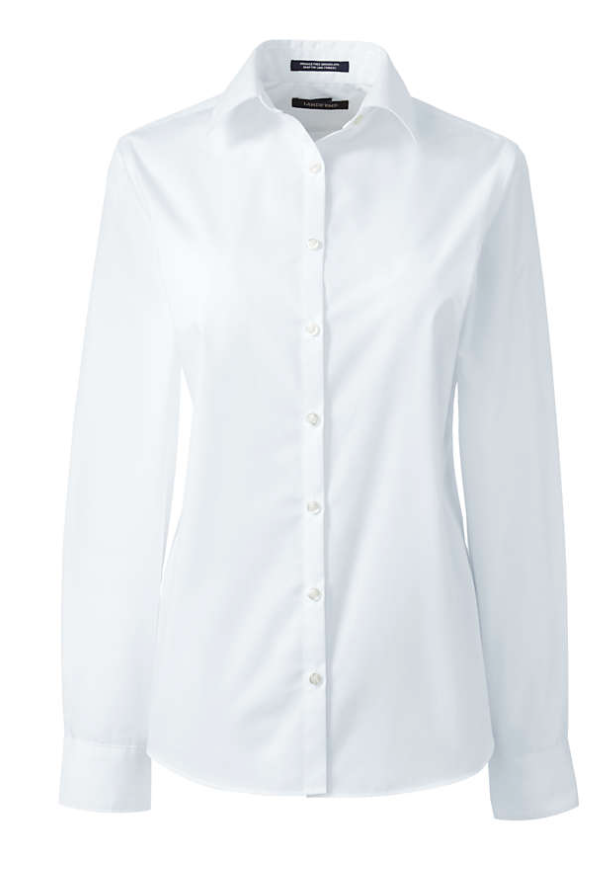 Land's End Women's Broadcloth Shirt -- 55% cotton, 45% polyester
---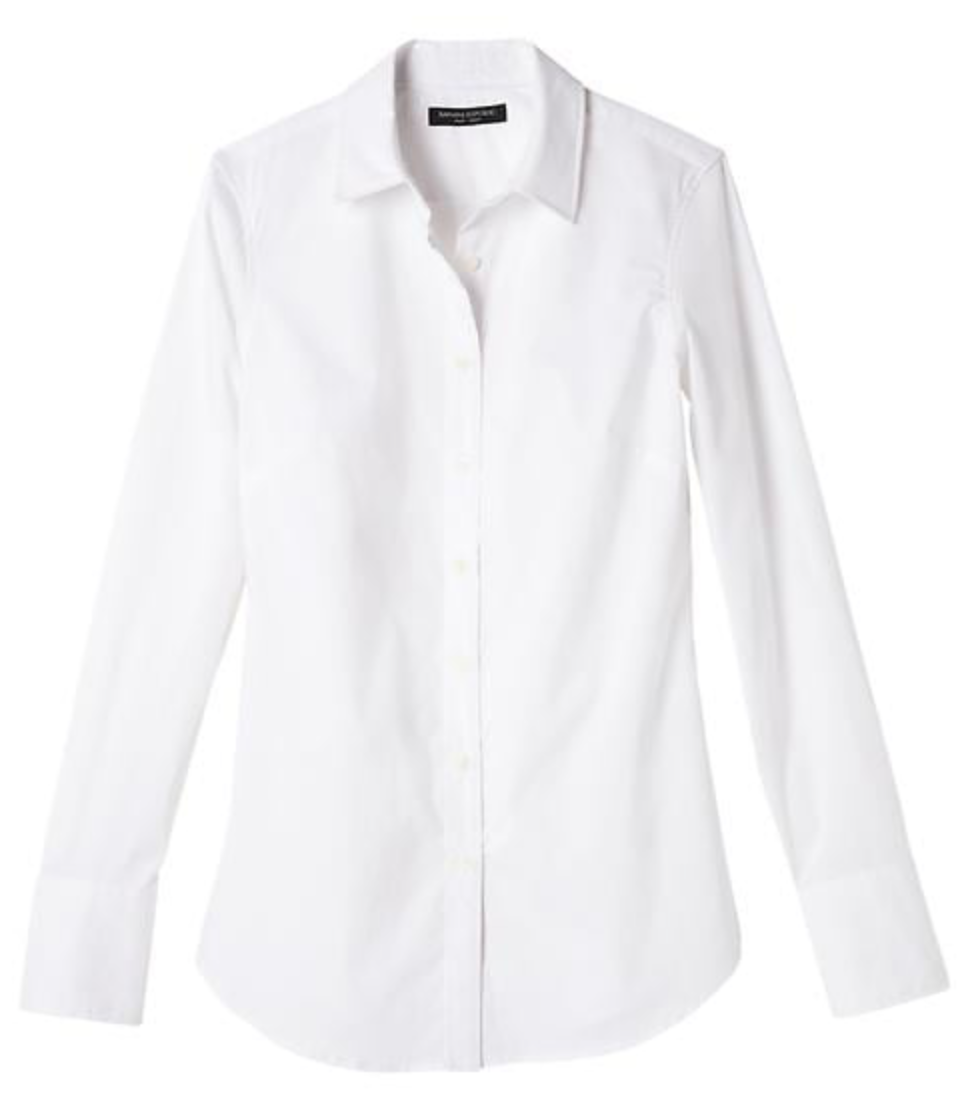 Banana Republic Riley Tailored-Fit Super Stretch -- 63% cotton, 34% polyester, 3% spandex
---
Misha Nonoo Husband Shirt -- 98% cotton, 2% spandex
---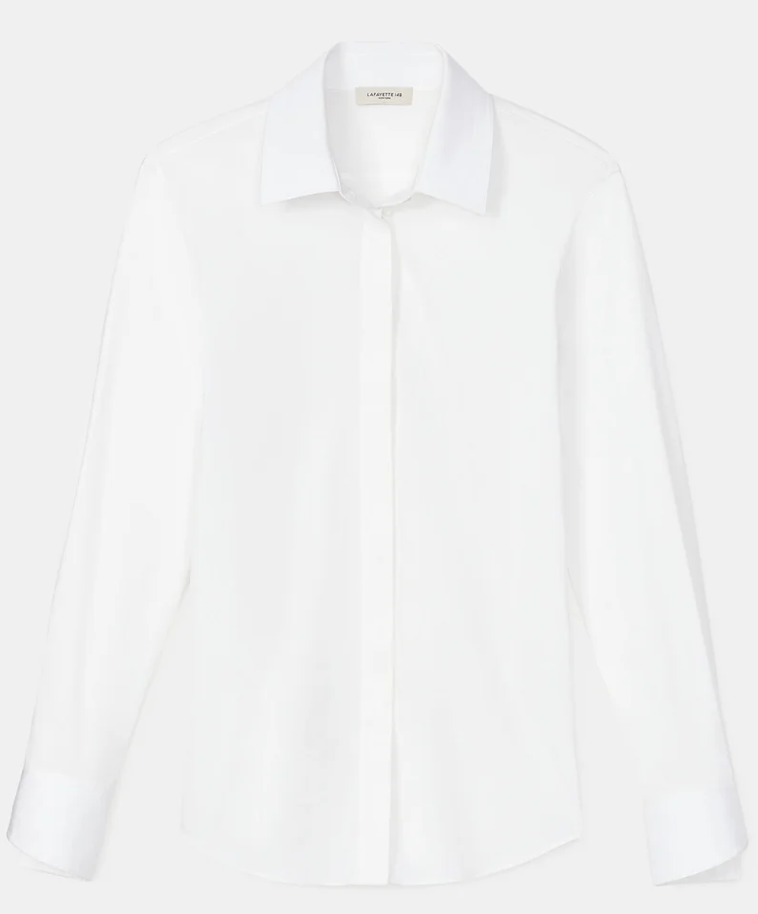 Lafayette Italian Stretch Agatha Shirt -- 72% cotton, 23% polyamide, 5% lycra
---
Based on the fabric, I would buy the Misha Nonoo. It's almost 100% cotton which means that it'll stand the test of time. But it's almost $200, you say. This is good time to try our CPW formula.
Hard Cost - $185 ÷ Times Worn - 25 (in one year) = CPW - $7.40
Not bad. However, an item like this, if well taken care of, could last for years. In October of 2017, I bought a white t-shirt for $150. So far I have worn it more than 60 times. That brings the CPW down to $2.50. After two and a half years though, it still shows no signs of wear—it's just as beautiful as the day I bought it. So the CPW average will only continue going down. In fact, after doing the math, I am on track this year to bring the CPW on this particular purchase down to just $1.44.
Compare that with the white shirt I bought at Walmart for $3.98. I only wore it twice before it pilled up and had a hole in it and I had to throw it away. Cost per wear? An expensive $1.99. No thank you!
So let's go back to our basic white shirt—the Misha Nonoo. If it lasts just three years, that brings the CPW down to just $2.46. To me, that makes this shirt not only affordable, but worth the investment.
Building a capsule wardrobe takes time and patience. Finding those basic, functional, and versatile pieces may even take you out of your budget "comfort zone." But by employing the Cost Per Wear formula, you can take the initial sting out of the hard costs and begin building a classic capsule wardrobe that will stand the test of time one piece at a time.
Welcome to the world of Nest Pretty. It's where we celebrate the process of making a beautiful nest. It's all about the small choices that we make everyday that adds up to a clean, beautiful, positive and energetic life!
Head over to YouTube and
Get My Free Guide:
Join my exclusive Facebook Group:
Grab my NEW online course to help you prioritize your self care to avoid overwhelm and giving up.
Elevate Your Self Care Beauty Routine
I'd love to have you in my world! Here's my profiles: