Oct 5, 2020 07:19 AM Central
Heidi L Gammill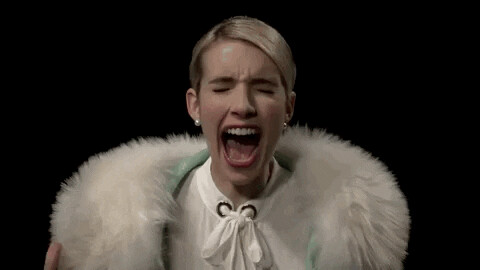 Facial hair: the enemy of every well-groomed woman. It seems like they grow overnight! By the time you notice them they are so long you can either play 'em like a fiddle or pluck 'em like a banjo. All you need is someone blowing on a gallon jug next to you and you've got yourself a hoedown. We all have them, but then again, they aren't always located on the chin…
I remember the first time I saw it—growing straight out of the middle of my forehead! NO! NOOOOOOOOOOO!
It was an inch and a half long and totally clear! I remember I was SO upset with Judah. How did he not see it? Did he just ignore it thinking I would get it eventually? How long had it been there? It was so LONG! I was absolutely mortified.
Every woman has a story about the first time she found an extremely long, invisible hair on her face. I'm sure all of you have developed some kind of system for getting rid of your unwanted facial hair. For example, Judah and I struck a deal: I cut his hair every three weeks and he cuts mine – just the one in the middle of my forehead. Seriously! I don't want to be constantly looking in the mirror for invisible hair.
This week, on Champagne & Prosecco With Heidi and Mindy, we talked about the different things that have helped us seek out and remove our unwanted facial hair before anyone could braid it for us. Watch the full video below.
But the following products are the ones we discussed that have helped us and we think they could help you too.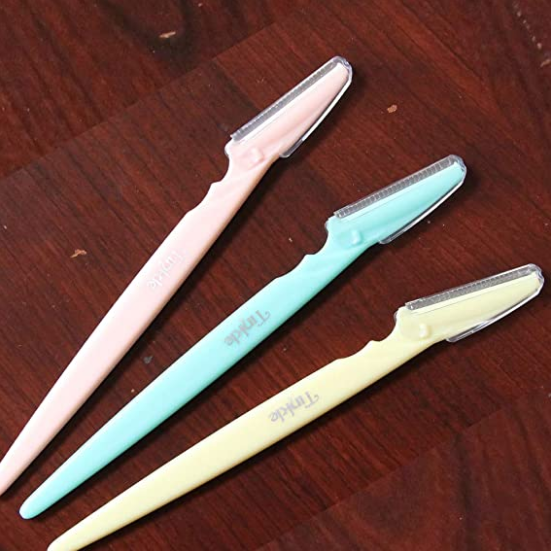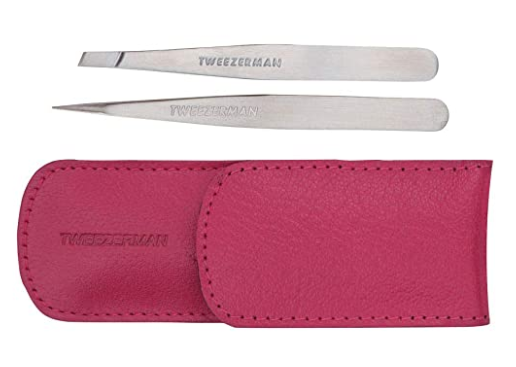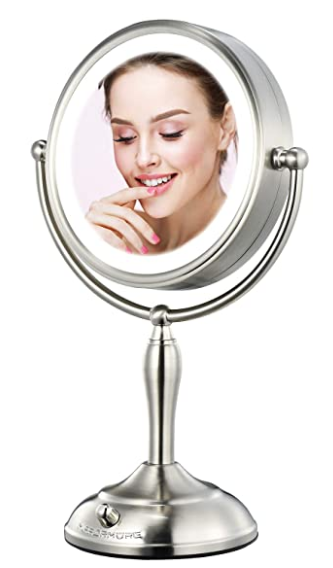 Chin hairs (or forehead hairs) are the bane of every woman's existence, but at least we have tools to help us find them and get rid of them. So whatever you use to help you remove them—including that woman at the mall who insists on threading more than just your eyebrows—don't give up the fight! Just use the tool that's right for you.
Did you enjoy this episode of Champagne and Prosecco? Join us in the Positive and Professional Woman who Nest Pretty Group on Facebook where a community of woman share the small choices they're making everyday that adds up to a beautiful life! Which is so inspiring and motivating! Come over and join us and bring your friends.
Get my Guide: 3 Ways to Reduce a Host of Chemicals from Your Beauty Routine.
Nest Pretty is a participant in the Amazon Services LLC Associate Program, an affiliate advertising program designed to provide a means for Nest Pretty to ear fees by linking to Amazon.com and affiliated sites.