Nov 4, 2020 11:58 AM Central
Heidi L Gammill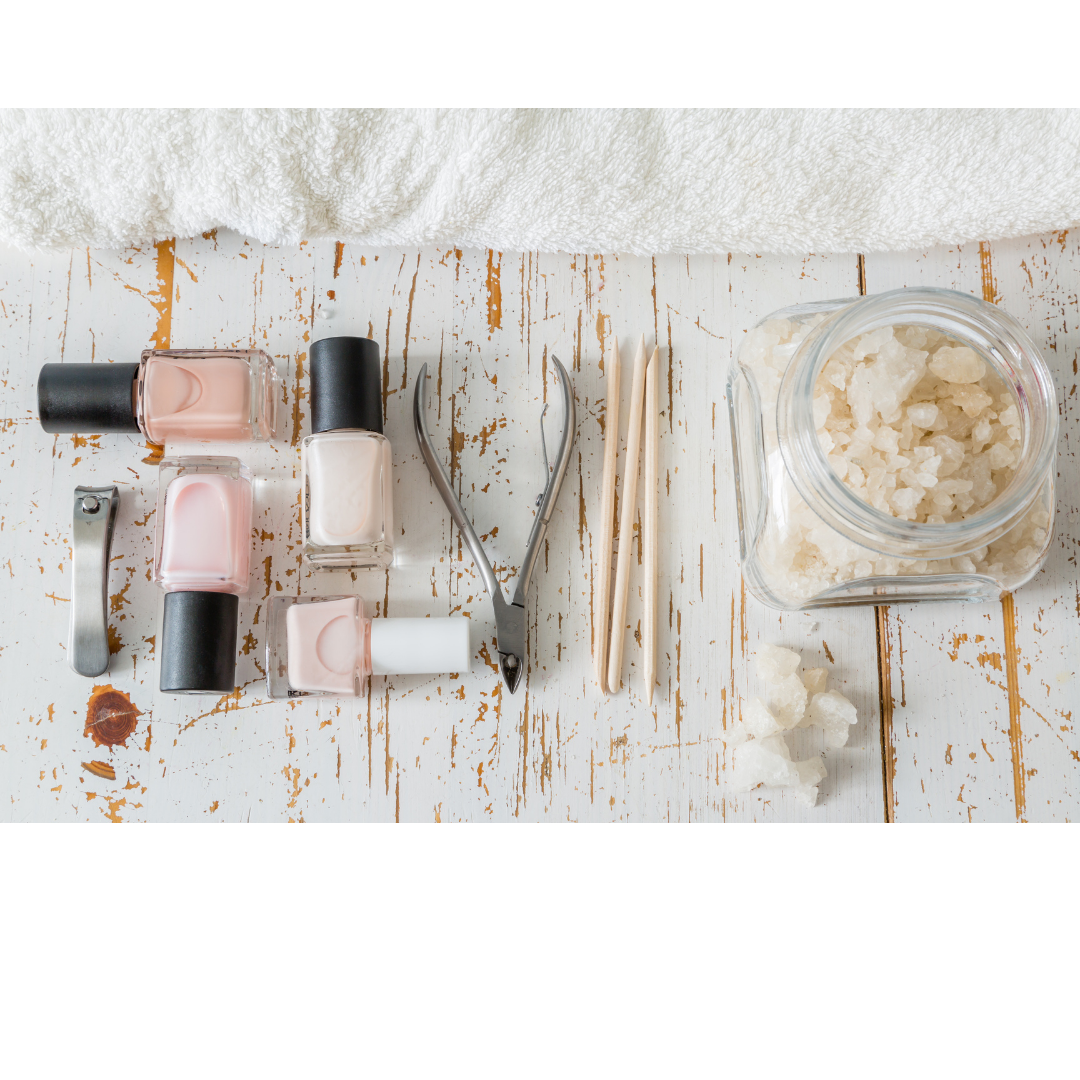 It's been said that you can always tell a woman's true age by looking at her hands. That's because—just like your little sister—your hands tell on you. We do practically everything with our hands—cooking, cleaning, washing dishes and laundry, changing diapers, walking the dog, curbing the dog, grocery shopping, gardening, or doing office work. All of these activities are hard on our hands and nails. And on top of this, we wash our hands dozens of times throughout the day, which strips them of their natural oils, drying out our skin and making our nails brittle. So what can you do to take care of your hands and nails to keep them looking their best while keeping your true age a secret? Here's a few simple tips and tricks that have worked for me.
Exfoliate. By removing the top layer of dead skin, you reveal the fresh skin below, leaving your hands looking and feeling softer and smoother. I love to make my own sugar scrub—just mix one teaspoon of sugar with coconut oil, and add a couple of drops of Palmarosa oil or another favorite essential oil.
Use a good moisturizer. I recommend Young Living's Genesis Hand and Body Lotion. It's a heavy moisturizing cream that contains coconut oil as one of its many natural ingredients. But it also contains fantastic essential oils like Geranium—which regenerates and heals; Palmarosa—which can stimulate new cell growth; and Bergamot—an essential oil that supports and rejuvenates the skin. It's so good! Try it—I know you'll love it too.
In the past, some have asked me if I get manicures. Yes I do, occasionally, but those occasions are few and far between. For the most part, I leave my nails natural and take very good care of them. How do I keep them looking nice?
Invest in a good manicure set. Think about it—for the price of one mani/pedi you can buy a full set of nail tools that will last for years. Quality = Value. Don't just buy the disposable nail files and the nail clippers by the cash register at your local CVS. Invest in your nails and invest in yourself by buying a quality manicure set.
Keep a jar of olive oil next to your bathroom sink with a small makeup brush in it. I mix in a few drops of Frankincense, but you can add Lavender, Palmarosa, Geranium, or any of your favorite essential oils. Every time you wash your hands, brush a little oil on to your cuticles and rub it into your nail beds. This will keep your cuticles and nails hydrated.
And here's another tip to de-stress your life: If you get professional manicures, choose a color—just one—and make that your signature color. Nothing stresses me out more than standing in front of dozens of nail polish bottles with my manicurist behind me trying to rush me to her station. So I have de-stressed the mani/pedi experience and avoided decision-making fatigue by going in with my pre-chosen color. And since it's a nude, chips don't show up as readily, making my manicure last longer—even if it's just in my mind.
These are just a few of the things that I do to keep my hands and nails looking their very best. So remember—exfoliate, moisturize, invest in a good manicure set, keep olive oil next to your sink, and choose a signature color. Your hands will not only look good, but instead of telling on you like your little sister, they will be like your best friend and keep your true age their little secret.
Welcome to the world of Nest Pretty. It's where we celebrate the process of making a beautiful Nest. It's all about the small choices that we make everyday that adds up to a clean, beautiful, positive and energetic life!
Head over to YouTube and
Get My Free Guide:
How to Reduce a Host of Chemicals from your Beauty Routine with 1 Ingredient
Join my exclusive Facebook Group:
Grab my NEW online course to help you prioritize your self care to avoid overwhelm and giving up.
I'd love to have you in my world! Here's my profiles: