Dec 28, 2020 02:54 PM Central
Heidi L Gammill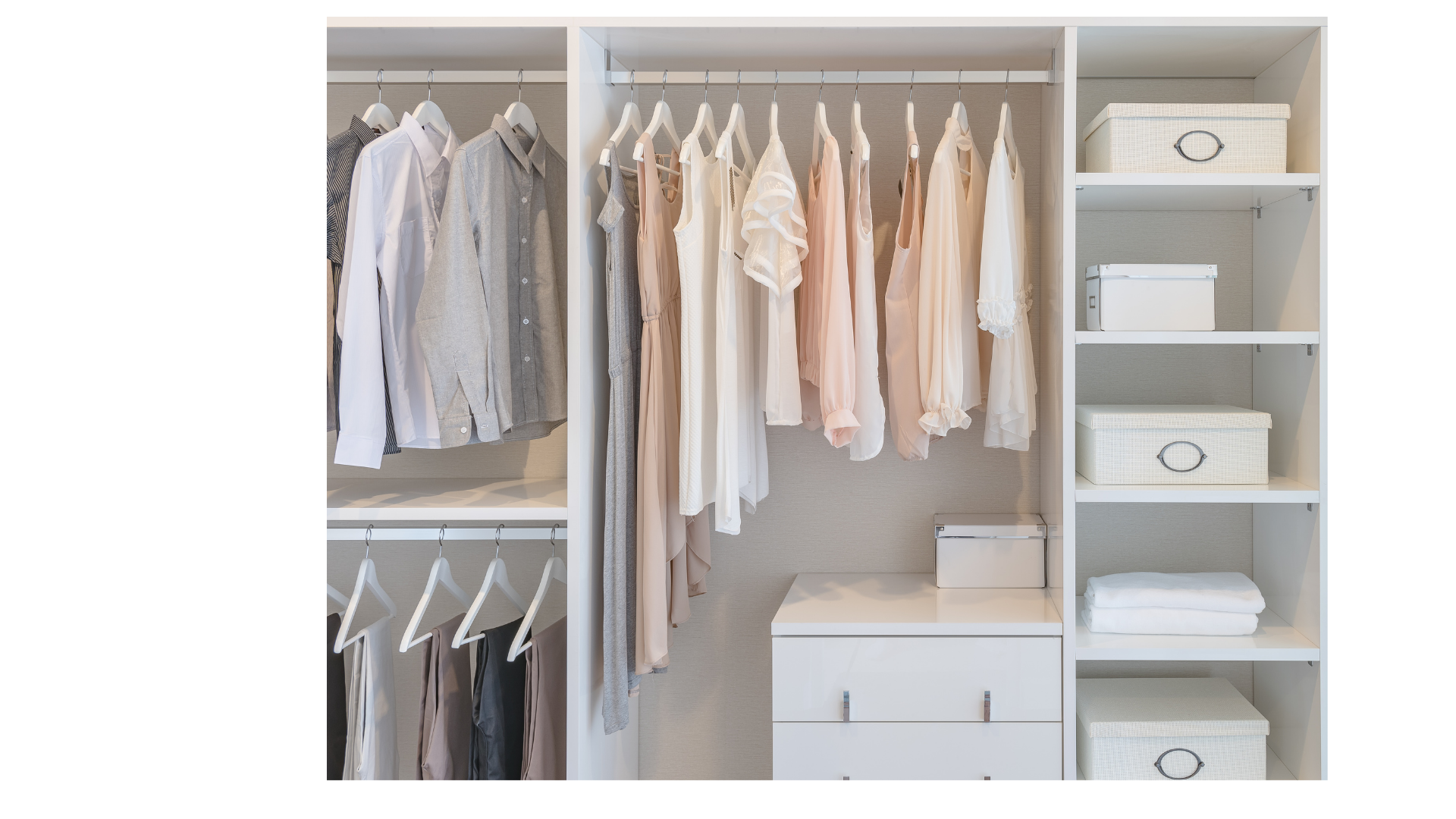 Are you nervous yet? As you continue to curate a capsule wardrobe and purge clothing that doesn't look, fit, or feel the way you want it to, you'll find that you have fewer clothes than you've ever had before. And if you're dedicated to the capsule wardrobe mantra--
Do I love it? Does it fit? Do I look and feel amazing in it?
—then you know that you'll keep purging!
So, as you're beginning to see the reality of the 80/20 rule—that you wear 20 percent of your wardrobe 80 percent of the time—you're also beginning to realize that you don't have the basic pieces you need to make a capsule wardrobe work for you. Well, don't panic! It's now time to focus so that you'll end up with a wardrobe you love and that's tailored just for you.
So, to begin, download your Curate a Wardrobe You Love Worksheet and let's slice up your life!
---
How do you know what you should keep or even what you should add to your new and improved closet? To answer that, you need to analyze how you spend your time. Your lifestyle dictates your wardrobe. By clearly defining your needs, you'll make it much easier to curate a wardrobe that you love. For example, if you rarely exercise, then a wardrobe made up of 80% workout clothes may leave you with nothing appropriate to wear to match your lifestyle. So how do you go about deciding what you need?
On your worksheet we have a blank circle to draw out your lifestyle pie chart. An accurate pie chart will help you see what your daily, weekly, and monthly activities are. This, in turn, will help you assess your wardrobe to determine whether you have what you need to live your life beautifully and comfortably.
Let's do some math. I'll give you a typical day in my week. Of course, as you well know, there are only 24 hours in a day. So here goes:
Lifestyle Pie Chart
I generally sleep 8 hours a day. My pajamas are amazing!

I work 8 hours a day. So semi-professional dress—totally got that covered. Sixteen hours down, just 8 hours to go.

The last 8 hours of my day, I engage in a variety of activities: exercise, repose by the pool or beach, meetings, volunteer work, errands, grocery shopping and, in addition to these things, I also have my husband who's interests I must take into consideration. So how does the last third of my closet stand up to these aspects of my life? Well, even after five solid years of curating a wardrobe that I love, I still see a couple of small holes that need to be filled.
So now ask yourself: Do I have the appropriate wardrobe to match my activities? How much time do I spend doing these things? Does my current wardrobe reflect my lifestyle? Where can I improve?
Take a moment and slice up your life. Then take your pie chart back to your wardrobe and see if you have the right clothing for your lifestyle or if you need to fill in some gaps. Remember, life changes—so make your closet adjust with it.
Welcome to the world of Nest Pretty. It's where we celebrate the process of making a beautiful nest. It's all about the small choices that we make everyday that adds up to a clean, beautiful, positive and energetic life!
Head over to YouTube and
Get My Free Guide:
Join my exclusive Facebook Group:
Grab my NEW online course to help you prioritize your self care to avoid overwhelm and giving up.
I'd love to have you in my world! Here's my profiles: