Mar 1, 2021 10:52 AM Central
Heidi L Gammill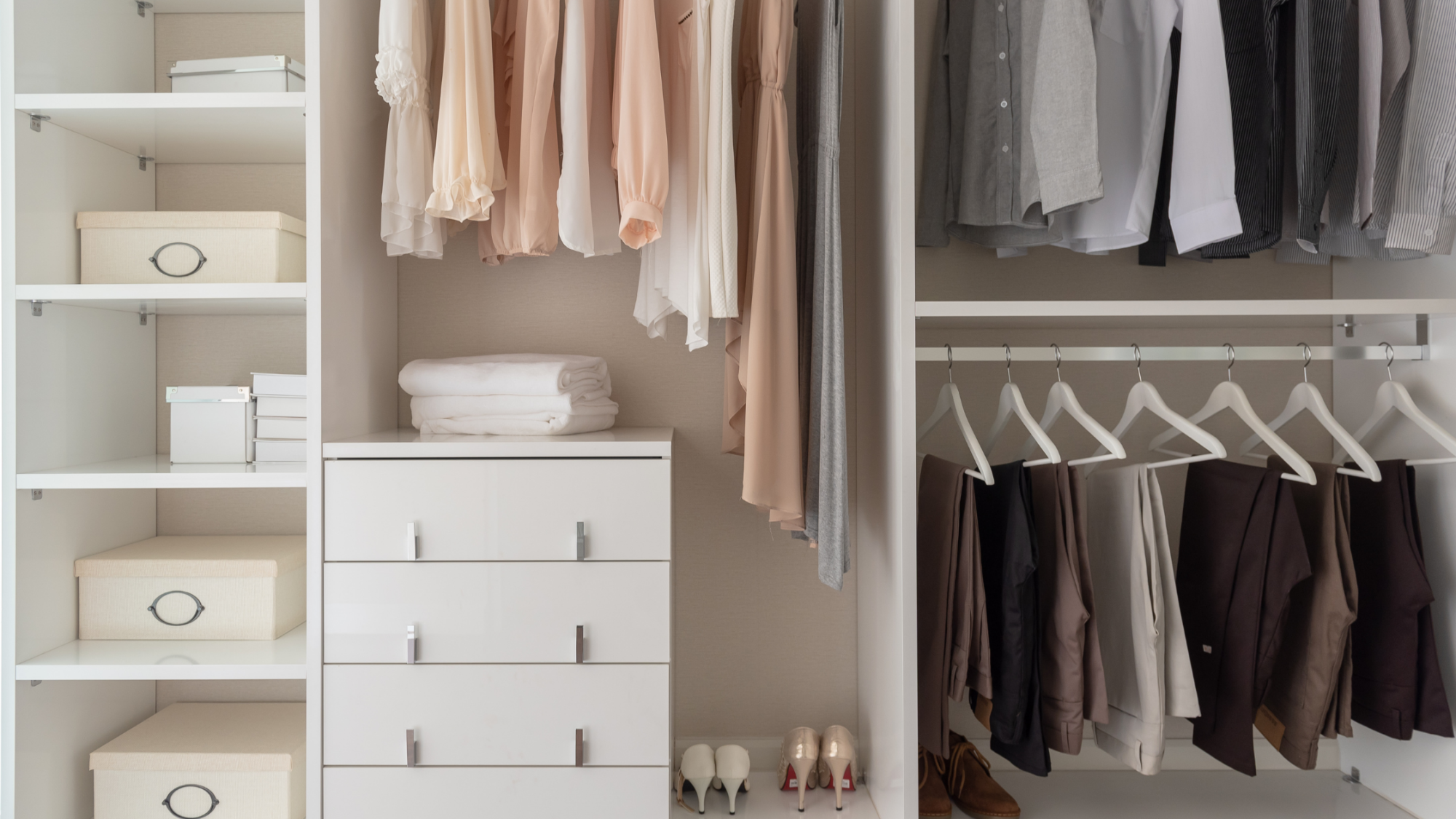 Timeless or time-warp—which one best describes your wardrobe? Do you have bell-bottoms, mom jeans, Working Girl jackets with massive shoulder pads, or stirrup leggings lurking anywhere in your closet? I hate to be the bearer of bad news, but they aren't coming back. If they do, you shouldn't be the one wearing them. Those things went out with your pack of Bubblicious and your AquaNet bangs! While it's true, most of you don't own anything quite that fossilized, you could still be holding on to clothes that are dated, out-of-style, or falling apart. If that's the case, then it's time to change your closet from a time-capsule into a capsule wardrobe.
A capsule wardrobe is made up of staple pieces in complimentary colors and is usually kept to around 30 items or less, including shoes. While you can update the wardrobe with a few new items every season, the overall goal is to have a wardrobe made up of classic pieces that you can wear often and layer for fun new looks. What should you keep in your closet? Think versatility. You want pieces in basic shapes and colors so you can mix and match at will. You want to look good in your clothes whether you're going to work, picking your kids up from school, grocery shopping, or going out for a night out on the town. So look for high-quality, classic pieces that you love. By cutting down the quantity of clothes you buy, you can increase the quality of what you own. Forget the Walmart t-shirts for $3.79 that may last only one season. Instead, buy two or three high-quality shirts that will last you for years to come.
Here's a list of 30 must-haves for a basic, timeless capsule wardrobe.
2 Skirts — 1 pencil, 1 A-line.
2 Dresses
2 Pairs of jeans (relaxed and skinny), 1 pair of slacks
2 Coats, 1 blazer
2 Cardigans, 2 sweaters
4 Pairs of shoes, 1 pair of riding boots
4 Blouses, 3 tees, 2 tanks, 1 button down shirt
1 Scarf
I understand if you're a little nervous to trim your closet down. So here's a tip: start with a different "capsule" for each season. You may find that many of your pieces will work year round. At the end of every season ask yourself, What did I wear? What did I not wear? What do I not want to keep? Continue thinning as you go. After a year, your closet will stop being a time-warp and begin to take on the shape of a timeless capsule wardrobe. Remember: don't be afraid to shed your excess. The less you have—the less you need—and the more time you have to enjoy the simple pleasures in life. De-stress, re-organize, and simplify, simplify, simplify!
Welcome to the world of Nest Pretty. It's where we celebrate the process of making a beautiful nest. It's all about the small choices that we make everyday that adds up to a clean, beautiful, positive and energetic life!
Head over to YouTube and
Get My Free Guide:
Join my exclusive Facebook Group:
Grab my NEW online course to help you prioritize your self care to avoid overwhelm and giving up.
Elevate Your Self Care Beauty Routine
I'd love to have you in my world! Here's my profiles: