05/10/2021 10:00 AM Central
Heidi L Gammill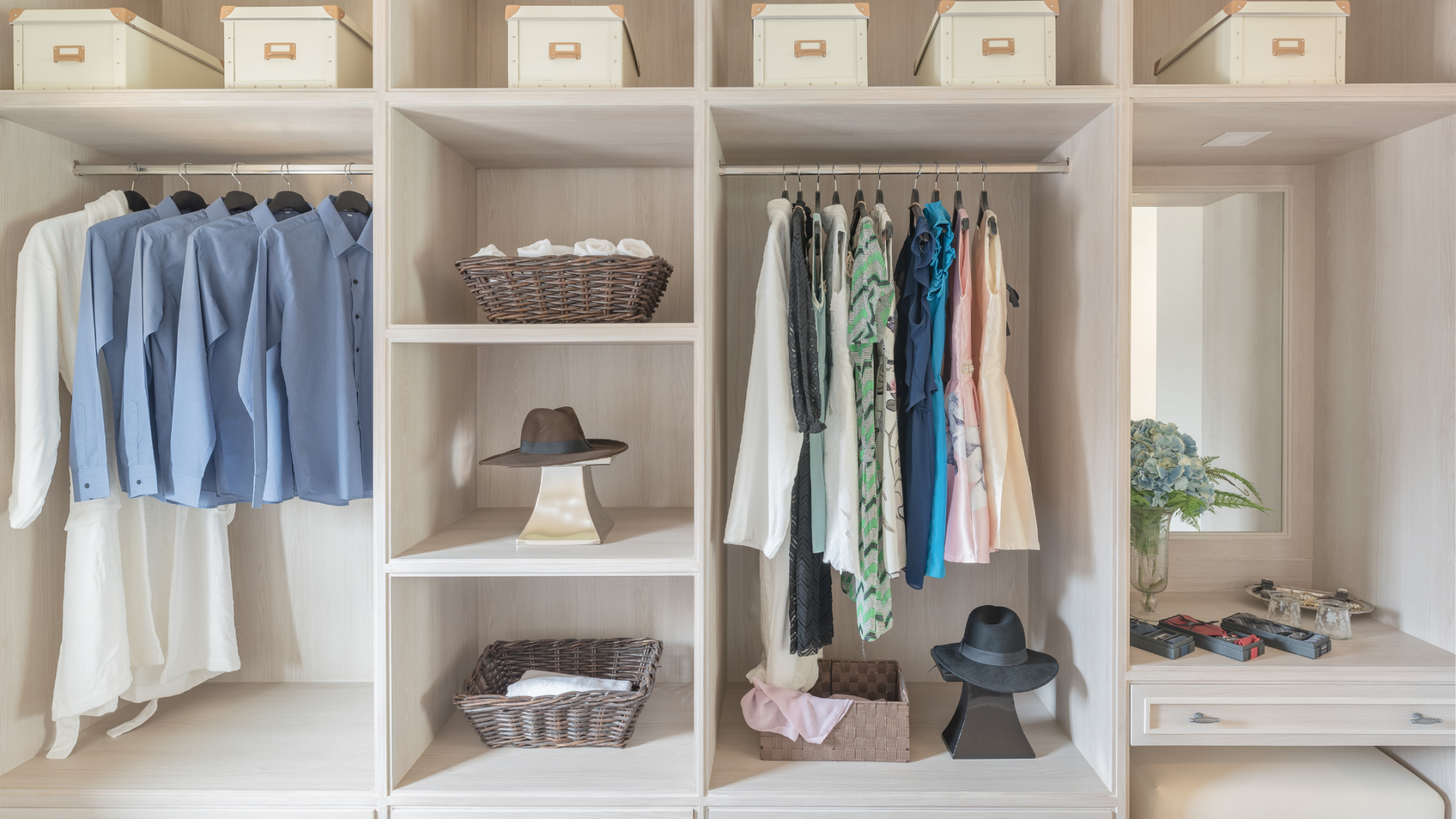 I understand if you're still a little nervous to trim down your closet. Some people like having so many choices that they don't have to repeat an outfit for weeks or months, they find it comforting. However, I firmly believe that having a closet crammed full of options--including some that no longer fit or are worn out--doesn't make your life any easier. Instead it only adds to your stress.
Capsule wardrobes are not as scary or as difficult as one might think. It's possible to go from being a clothes horse to a clothes camel. Trust me, if I can turn my closet into a capsule wardrobe, anybody can.
My capsule wardrobe is made up of staple pieces in complimentary colors. I usually keep it to around 30-40 items, including shoes. While I occasionally update my wardrobe with a few new pieces, my overall goal is to have a wardrobe made up of classic pieces that I can wear often and also layer for fun new looks.
How to Do It
Here's how to begin to turn your closet from a hot mess to less stress: start with a different "capsule" for each season. Pick 30 of your favorite pieces for spring and separate them from the rest of your clothes. What should you keep in your closet? Think versatile.
Keep clothing in basic shapes and colors so you can mix and match at will. You want to look good in your clothes whether you're going to work, picking your kids up from school, grocery shopping, or going out for a night out on the town.
To get started, here's a list of 30 must-haves if you want to get a basic, yet timeless capsule wardrobe.
2 Skirts — 1 pencil, 1 A-line.
2 Dresses
2 Pairs of jeans (relaxed and skinny), 1 pair of slacks
2 Coats, 1 blazer
2 Cardigans, 2 sweaters
4 Pairs of shoes, 1 pair of riding boots
4 Blouses, 3 tees, 2 tanks, 1 button down shirt
1 Scarf
How to Customize It
Since a capsule wardrobe could be up to 40 pieces, think about 10 other items you could add to a spring wardrobe. Use those last 10 options to really customize your apparel for the season. For me, I like to have a few more accessories in my repertoire.
Remember, this is just the beginning. In June, start your summer capsule. See what pieces you can pull over from your spring capsule. By doing this each season, you may begin to see that many of your pieces can work for you year-round.
At the end of every capsule ask yourself, What did I wear? What did I not wear? What do I not want to keep? Continue thinning as you go. Try the hanger trick I mentioned from last week's blog to really help you see clearly what you wore and what you didn't.
Make notes of your specific needs and keep those notes with you when you shop. Think quality, not quantity. Instead of the Target t-shirts for $5 that last one season, buy two or three high-quality shirts that will last you for years. Here's my favorite: The Signature Tee!
In a short time, your closet will begin to take on the shape of a timeless capsule wardrobe, and you'll wonder why you ever had so many clothes. Don't be afraid to shed your excess. The less you have—the less you need—and the more time you have to enjoy the simple pleasures in life. Give the capsule wardrobe a try. Nest Pretty and de-stress your life, re-organize your priorities, and simplify your closet into a capsule wardrobe!
Welcome to the world of Nest Pretty. It's where we celebrate the process of making a beautiful Nest. It's all about the small choices that we make everyday that add up to a beautiful life!
My Book!
Head over to YouTube and
Get My Free Guide:
Join my exclusive Facebook Group:
Grab my NEW online course to help you prioritize your self care to avoid overwhelm and giving up.
Elevate Your Self Care Beauty Routine
I'd love to have you in my world! Here's my profiles:
Nest Pretty is a participant in an affiliate advertising program designed to provide a means for Nest Pretty to earn fees by linking to affiliated sites.